Advertisements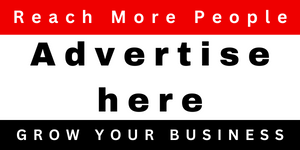 The town grew strongly in the 19th century; in 1801 the population was 3,095.By 1850 it was over 10,000 and by 1901 it was almost 39,000. A railway connection was essential for this growth, and there was a long delay before this was provided. The London and Birmingham Railway (L&BR) had been built through Tring in 1838, and the Great Northern Railway was built through Hitchin in 1852, both bypassing Luton, the largest town in the area. A branch line connecting with the L&BR at Leighton Buzzard was proposed, but because of objections to release of land, the branch only reached Luton's much smaller rival, Dunstable, in 1848. It was another ten years before the branch was extended to Bute Street Station, and the first train to Dunstable ran on 3 May 1858. The line was later extended to Welwyn and from 1860 direct trains to King's Cross ran. The Midland Railway was extended from Bedford to St Pancras through Leagrave and Midland Road station and opened on 9 September 1867.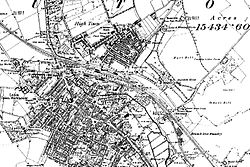 Luton had a gas supply in 1834, and the gas street lights were erected and the first town hall opened in 1847.
Newspaper printing arrived in the town in 1854, coincidentally the year the first public cemetery was opened. Following a cholera epidemic in 1848 Luton formed a water company and had a complete water and sewerage system by the late 1860s. The first covered market was built (the Plait Halls, now demolished) in 1869. Luton was made a borough in 1876 and the football club was founded in 1885 following the passing of a resolution at the Town Hall that the "Luton Town Club be formed".