Advertisements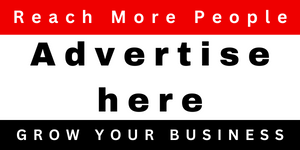 Whats On In Ipswich & Things To Do In Ipswich thought idea innovation things to do in ipswich Creating Your Success: Stoking Your Creativity Self Improvement Self Improvement
When I signed up for toastmaster's, I brought all my passion and zeal to every speech. I was on fire. A year and a half later, my steam has been reduced to a mere trickle of conviction. I have trouble winning contests. I've embarrassed myself when I tried taking on the humor role. And my drive to help others build success has taken a long road trip.
When I was a child, one of my aunt's called me stupid. "Stupid." That word rang in my ears loud and clear. My high school report cards all included "underachieves" No matter what I did or what I tried, I could not win those gold ribbons given out every quarter to the best students. So I gave up trying.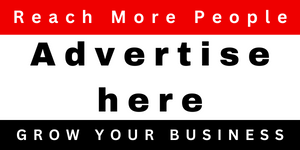 So what can you do to fan the flames of your creativity when the well has run dry. Let's take a look at several suggestions.
Carry a notebook with you. Write down inspiring messages from sermons, from the radio, and from social media. Let those messages sear into your brain and produce sparks of creativity.
Spend time reciting positive quotes from the Bible, from affirmation cards, or from the wisdom of your friends. I spend about thirty minutes a night exercise. I like to speak inspirational thoughts as I'm moving about.
Test out your ideas with your friends. Had I run my toastmaster's "joke" by a few friends, I would not have embarrassed myself today.
Know from the deepest part of you being that we were all born to make a positive impact on the world. Claim that mission and exercise your creativity to the max. When you begin to run dry, proceed to fan those flames until they return brighter and more luminous than ever.
Make a commitment to a higher power. Ask for help from God as you know him. He will always come through and pull you through the darkest times. We don't know how brightly we can shine until the fire has dimmed a bit. This is a temporary state which. by definition, does not last forever. None of us are defined by our successes. Nor are we diminished by our "failures." Make the determination to climb that ladder of success by creating success embers. Push yourself past the can't's and move on to reach the stars. Stoke your creativity.
I'm Barbara Altman
Raised in an alcoholic home, I became depressed and riddled with anxiety at an early age. In an effort to build a good life. Over the years, I have dealt with depression in a variety of ways, from counseling to alternative and traditional healing modalities. One of the purposes in my life is to convey hope to those who have suffered from depression and I hope to do this in my writings and in speaking engagements.
Author of "Recovering From Depression, Anxiety, and Psychosis," formerly called "Cry Depression,"…