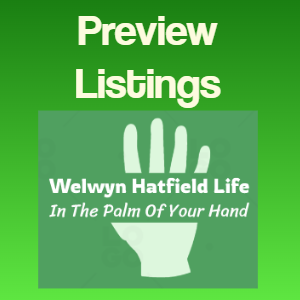 Woburn Safari Park
Woburn Safari Park is a safari park located in Woburn, Bedfordshire, England. Visitors to the park can drive through exhibits, which contain species such as southern white rhino, elephants, tigers and black bears. It is part of the estates of the Duke of Bedford that also includes Woburn Abbey and its 3,000-acre (1,200 ha) deer park. The Safari Park itself covers 360 acres (150 ha).
Woburn Safari Park is a member of the British and Irish Association of Zoos and Aquariums (BIAZA) and the European Association of Zoos and Aquaria (EAZA).
The park lets animals roam freely while visitors drive through their enclosures. The species held in the park include Southern white rhinos, elands, Scimitar horned oryxes, Addaxes, Gemsboks, Ankoles, Zebras, African wild asses, Asian elephants, Bactrian camels, North American bison, bongos, African lions, Canadian timber wolves, North American black bears, and Barbary monkeys.
The park also has a 40-acre (16 ha) leisure area featuring animal talks, petting zones, a gift shop, family restaurant and a Go Ape! course. Animals in the leisure park include lemurs, wallabies, rheas, penguins, goats, ponies, reptiles, red panda, and marmosets. There is also a soft play centre called the Mammoth Play Ark and an outdoor adventure play area, Jungle Jamboree.
Woburn Safari Park is part of the Duke of Bedford's Estate and when combined with the acreage of the deer park which surrounds the safari park (home to the endangered Pere David's deer), it represents the largest ex-situ conservation facility in Europe and the first 'captive' breeding facility to rescue a species from extinction in the wild with its success with the Pere David deer. Woburn was also instrumental in saving the Mongolian Wild Horse.
Claim Now!
Is this your business?
Claiming you listing is the best way to manage and protect your business. Get more customers, promote your business and get a FREE Digital business card worth £150
Claim Now!