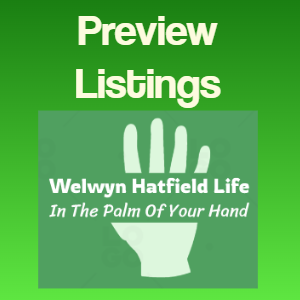 Wardown Park
Wardown Park is situated on the River Lea in Luton. The park has various sporting facilities, is home to the Wardown Park Museum and contains formal gardens. The park is located between Old Bedford Road and the A6, New Bedford Road and is within walking distance of the town centre.
The area that became Wardown Park was a farmhouse and country residence in the 1800s. The park itself started out as a private estate owned by Richard How. Richard's son, Robert built the first property within the park, called Bramingham Shott, which still stands and now houses the museum.
In the early 1870s the estate was taken over by local solicitor, Frank Chapman-Scargill, he rebuilt much of the earlier house in 1879 for a total cost of £10,000. Scargill left Luton and the house and property was let to J Forder who renamed the estate Wardown. Frank Chapman's last surviving son (Jasper Chapman Scargill) died in Ireland 22 October 2012 at the age of 97 (93 years after the death of his father).
By 1903 the then owners (The Stewart Family, whose famous son, Sir Malcolm Stewart, founded the London Brick Company) decided to sell the house and 11-acre (45,000 m2) park, and placed the property up for sale with an asking price of £17,000. The property was not sold, and in 1904 local councillors Asher Hucklesby and Edwin Oakley purchased the property for £16,250 on behalf of Luton council. Hucklesby went on to become Mayor of Luton.
Over the next few years extensive improvements were implemented, many new trees were planted, as well as new footpaths and bridges being constructed. The layout of the park today is very much as it was in this period. A bowling green was built in 1905, reputed to be the first in Luton.
Claim Now!
Is this your business?
Claiming you listing is the best way to manage and protect your business. Get more customers, promote your business and get a FREE Digital business card worth £150
Claim Now!