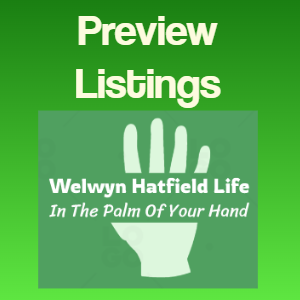 Verulamium Museum
The Museum of everyday life in Roman Britain
Built on the site of one of the largest Roman cities in Britain, Verulamium Museum is filled with ancient treasures and some of the finest mosaics outside of the Mediterranean.
Bring the entire family and explore the wonders of Roman life, immerse yourself in recreated Roman rooms and admire the craftsmanship of the intricate large-scale mosaics on display. You can also see recent discoveries such as the Sandridge Hoard, a collection of 159 Roman gold coins.
In addition to hands-on discovery areas for younger visitors, the museum also provides a selection of free activity sheets for children and dressing up clothes are available on weekends and school holidays.
After your visit to Verulamium Museum you can explore remains of the Roman town in Verulamium Park. Directly outside the museum you can visit the Roman Hypocaust, and if you venture a little further, you can see visit the Roman Theatre and see the Roman city walls too.
Today, Verulamium Park boasts a lovely lake, plenty of wildlife, and children's play areas. 
Admission Charges (January 2020)
FREE to residents of St Albans City and District
Adults – £6.00
Children (under 16s) – £3.00
Under 5s – Free
Family Ticket (2 adults + 2 children or 1 adult and up to 4 children) – £15.00
Concessions including those aged 60+ and students (with ID) – £4.00
Companions – Free
Assistance dogs / guide dogs welcome
Groups of over 15 people – £3.00 each
Guidebook – £6 (or £4 with any other purchase)
Joint admission to Verulamium Museum and the Roman Theatre
(Not applicable to group or school bookings)
Joint Adult Ticket – £7.50
Joint Child Ticket – £4.00
Joint family Ticket – £19.00
Joint Concession Ticket – £5.50
Gallery Talks
On most Saturdays and Sundays at 3pm the story of the Roman Town of Verulamium comes to life in the talks which include: Mosaics; Iron Age; Domestic Life; Leisure; Food and Drink; Trading in the Empire; Gods and Goddesses; Death and Burial; House in the Park; Life and Times of Alban.
Talks for groups
In addition to the events listed, we offer talks for local groups. Topics include historic St Albans, Roman coins and local archaeology. Contact the museum for more information.
Awards and accreditations
VisitEngland VAQAS Quality Assured visitor attraction
Accredited by the Museums Libraries & Archives Council (MLA) for achieving nationally agreed quality standards for UK museums
Accredited by Arts Council England for achieving nationally agreed quality standards for museums
Details & location
Monday (Opens 10:00)
St Michael's St
St Albans AL3 4SW
01727 751810
Monday 10:00 - 17:30
Tuesday 10:00 - 17:30
Wednesday 10:00 - 17:30
Thursday 10:00 - 17:30
Friday 10:00 - 17:30
Saturday 10:00 - 17:30
Claim Now!
Is this your business?
Claiming you listing is the best way to manage and protect your business. Get more customers, promote your business and get a FREE Digital business card worth £150
Claim Now!