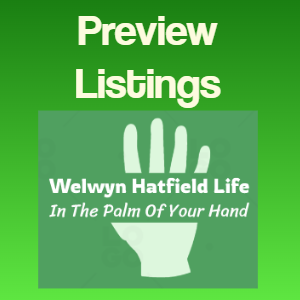 St Albans Organ Museum
Mr. Charles Hart ran a successful building business (Goodwin and Hart) from his premises at 320 Camp Road, St. Albans and also had his own 16mm film hire service and childrens' amusement hire with permanent parks at Goodrington Sands and Paignton in Devon and temporary summer holiday sites at Wardown Park in Luton and Verulamium (known locally as The Lake) in St. Albans. He had been interested in mechanical organs from his childhood, when the travelling fairs came to his home town and many years later, in the 1960s, he discovered that many organs were being discarded due to the increasing popularity of the jukebox. Fairground organs were unfortunately too loud for him to play indoors but he discovered another quieter type of organ, the Belgian dance organ, standing idle on the Continent.
Mr. Oscar Grymonprez (a former employee at the Mortier organ factory) and his son Leonard had an organ building and restoration business in Ghent, Belgium and with the assistance of Mr. Arthur Prinsen, (a music arranger in Antwerp) Mr. Hart visited there many times and purchased nearly 40 organs, many of them derelict, and shipped them to St. Albans.
The largest organ was the 121 key Decap 'Nethe', renamed 'England's Pride' to mark its new life here. Lots of smaller instruments were collected too. Musical boxes, reproducing pianos, a Mills Violano, organettes, orchestrelles and even some Weber orchestrions filled Mr. Hart's sheds to bursting. Many of these instruments were also presented in a large tent at Verulamium alongside the childrens' amusements, mentioned earlier.
On Sunday afternoons the playable instruments were demonstrated, (sometimes two at the same time!) and word soon spread about the 'Aladdin's Cave' in St. Albans, as one reporter put it.
It was here that the traditional free cup of tea was given to every visitor – and continues to this day.
Several regular volunteers attended to help Mr. Hart and eventually a more organised format for the afternoon was devised, where each instrument was introduced and briefly described. The surplus instruments were gradually sold on to other enthusiasts and Mr. Hart kept his favourites.
Mr. Hart also had another interest – theatre pipe organs. He often heard Reginald Foort and Reginald Dixon playing and would visit many other venues to hear other artists.
In 1969 he discovered that the Granada Cinema, Edmonton, North London was due to be demolished and the fine WurliTzer pipe organ inside was up for sale. He managed to purchase it and he took up residence in the empty Cinema to protect the organ. In about a week, with some of his volunteers, the removal of the organ was completed, together with some chandeliers, exit signs and 200 tip-up seats! The chandeliers and signs are still here, preserved along with the organ.
Claim Now!
Is this your business?
Claiming you listing is the best way to manage and protect your business. Get more customers, promote your business and get a FREE Digital business card worth £150
Claim Now!