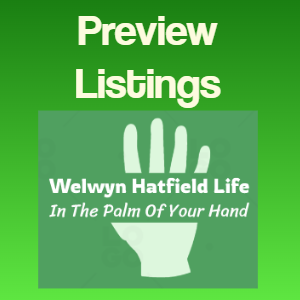 St Albans Cathedral
The Cathedral dominates the city's skyline from every approach. Its architecture is a blend of many different periods, and its great tower includes Roman bricks salvaged from the ruins of Verulamium. It is best known for the shrine of St Alban, Britain's first Christian Saint, which continues to attract pilgrims from far and wide.
Overview
St Albans Cathedral is a great place to visit for the whole family – whatever the weather! From the longest nave in England and an extensive collection of medieval wall paintings, to an exciting programme of activities and events and a brand new interactive exhibition with artefacts, audio visuals and an exciting digital tour of the Cathedral.
The history of St Albans Cathedral is rich and, over the centuries, this magnificent building has undergone several transformations. Step inside and you'll find awe inspiring reminders of the Cathedral's past as well as the inspiring story at its heart. These include the Shrine of St Alban, a site of national pilgrimage which has been a focal point for visitors and pilgrims alike for over 1700 years. The Nave of St Albans Cathedral is the longest in the country which, at 85 metres long, displays a striking selection of medieval wall paintings, one of the most extensive collections surviving today. Not only is the inside of the Cathedral, with its vast expanses of space and secluded, intimate chapels, it is located in the middle of acres of tranquil parkland, meaning that the Cathedral and surroundings is an oasis of calm just a short walk from the bustling market town of St Albans and a short train ride away from the frantic pace of central London.
Price: no entry fee but a donation is suggested.
Guided Tours
The Cathedral has a team of trained volunteer Guides who welcome visitors, lead formal tours and are available to provide information.
Free Guided Tours: These tours start at the west door and typically take about an hour. Available daily for visitors at the following times:

11.30 Monday to Saturday
14.30 Sunday to Friday
14.00 Saturday

Free Highlights Tour: If your time is limited, this tour allows you to explore the highlights of this great building on at 13.05 Daily.
Events
There are many unique sights to take in when you visit the Cathedral, plus an exciting programme of events, tours and concerts.
The Alban Bun
The Hot Cross Bun is said to originate in St Albans, where Brother Thomas Rocliffe, a 14th-century monk at St Albans Abbey, developed an original recipe and distributed the bun to the local poor on Good Friday, starting in 1361.

The Alban Pilgrimage
The spectacular Pilgrimage Procession of giant puppets retells the story of Alban's martyrdom, as pilgrims retrace the route from the place of Alban's trial to the hill on which he was executed. It is not only a stunning spectacle; it is a profoundly moving experience. The procession starts at 1100 from St Peter's Church and travels through the City Centre to the West End of the Cathedral. A Festival Eucharist follows at 1200 with a Festival Evensong at 1600.
The Alban Pilgrimage takes place annually on the Saturday nearest to 22 June – St Albans Day. The Alban Pilgrimage in 2020 will be on Saturday 20 June.
Opening times for Abbot's Kitchen:
The Abbot's Kitchen café, overlooking the nearby park, is the perfect place to enjoy tea after you visit the Cathedral, or enjoy lunch and refreshments throughout the day.
Monday to Saturday: 09:30 to 16:30 hrs
Sunday 10:30 to 16:30 hrs
(closed on Christmas Day, Boxing Day and New Year's Day).

Awards and accreditations
Visit England VAQAS Quality Assured visitor attraction
Details & location
OPEN Monday 08:30 - 17:30
St Albans Cathedral
Sumpter Yard
St Albans AL1 1BY
01727 890 210
Claim Now!
Is this your business?
Claiming you listing is the best way to manage and protect your business. Get more customers, promote your business and get a FREE Digital business card worth £150
Claim Now!