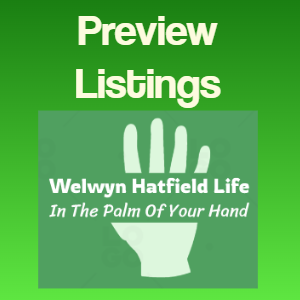 Gorhambury House
Seat of the Earl of Verulam, Gorhambury was built in the late 18th century by the architect Robert Taylor. The present building replaced old Gorhambury House, built in the 16th century and the home of Francis Bacon, the philosopher and writer. The present house contains a fine collection of family portraits. Due to refurbishment, opening is limited in 2018.
Overview
Gorhambury House was commissioned by James Grimston, the 3rd Viscount Grimston and constructed in the years 1777-84 by Sir Robert Taylor. The house is Grade II* Listed and is built in a neo-Palladian style. House tours are conducted by experienced guides through the main rooms in the neo-Palladian section of the house. The collection is historic and academic comprising: Bacon and Grimston family portraits; a gallery of the great; two Piranesi fireplaces and other articles collected from the Grand Tour. Further highlights include 17th century painted glass windows, commissioned by Francis Bacon and salvaged from Old Gorhambury and the earliest English pile carpet.
The house has been lived in by the Grimston family since its construction. Viscount and Viscountess Grimston live at Gorhambury with their young family.
Opening Hours
Due to refurbishment, opening is limited in 2018. During spring/summer 2018, the House will be open on specific days. Please check their website for further details. All tours are accompanied and no unaccompanied viewings will be permitted.
Please note the gardens are not open to the public. No refreshments are available. Due to the style and nature of the house, there is no disabled access.
Booking and Enquiries
For filming or photography enquiries and House tour information, please contact Heidi Treadwell: 01727 855000 or [email protected]
Old Gorhambury
The house was built by Sir Nicholas Bacon (1510-1579), who at that time was Lord Keeper of the Great Seal during the reign of Queen Elizabeth I.
It is rumoured that when the Queen visited Gorhambury in 1572 she remarked 'My Lord, what a little house you have gotten' to which Bacon replied 'Madam, my house is well, but you have made me too great for my house!' This comment struck a nerve and Bacon built a galleried extension to the house for her second visit to Gorhambury in 1577.
The house passed to Sir Nicholas's son Francis (1561-1626), who was a philosopher and statesman, serving as Lord Chancellor to King James I. The house was replaced by Gorhambury House in 1784 as Old Gorhambury had fallen into disrepair.
Old Gorhambury can be accessed daily on foot or on bicycle from 08.00 to 18.00, providing that the permissive path Gorhambury Drive is open to the public. Access by car is limited to Thursdays from May to September, from 14.00 to 17.00.
Old Gorhambury is managed by English Heritage .
Getting Here
Access to Gorhambury House (old and new) is through entrance to the Roman Theatre of Verulamium.
If you are using a SatNav, use postcode AL3 6AE which will direct you via the Roman Theatre to the only gate to the estate which is unlocked. You can drive up to Gorhambury House on days when it is open, but access to Old Gorhambury House is on foot only. Directions are available on the English Heritage
Details & location
Gorhambury House
St Albans
UK
01727 855 000
Claim Now!
Is this your business?
Claiming you listing is the best way to manage and protect your business. Get more customers, promote your business and get a FREE Digital business card worth £150
Claim Now!